Mon - Fri:
08:00 AM - 05:00 PM
Who We Are?
CJ Auto Technologies is an automotive repair center providing Fast, Accurate & Affordable Auto Service to the NEPA Valley Cities and surrounding area. We offer complete automotive repair as well as diagnosis services. CJ Auto also offers both Pennsylvania state safety and emissions inspections for automobiles and light trucks as defined in the PA Inspection Manual.

We now are offering Motorcycle & Trailer inspections as well.


Providing ASE certified auto technicians who have extensive training and schooling will better serve the vast variety of vehicles that we will encounter through our doors. Having previous experience both working for a factory dealership as well as helping with business start-up and over five years of service in management for an independent dealership/service department has prepared us with ample opportunities to handle a wide array of customer concerns and repairs.



When you see that dreaded "Check Engine" light, call 570.483.4053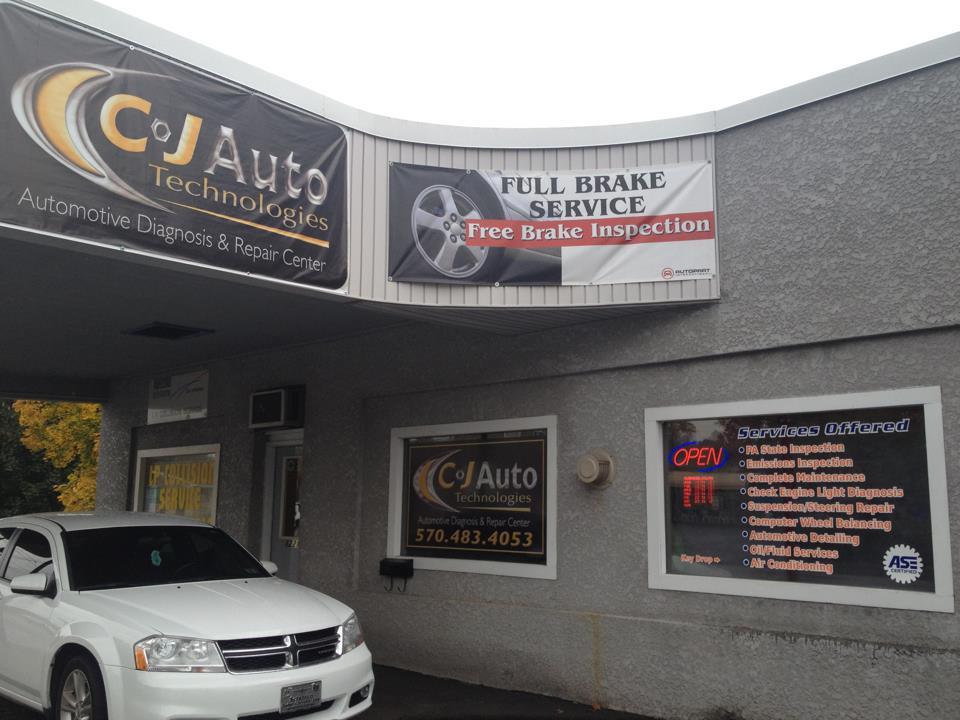 Online Appointment Form
Google Map Location/Directions